Chard Leafy Green

(and several other varieties)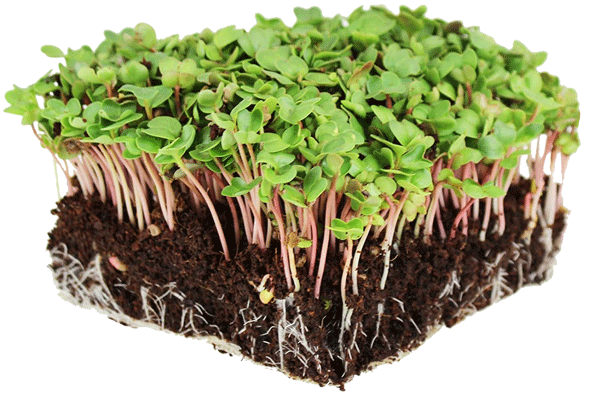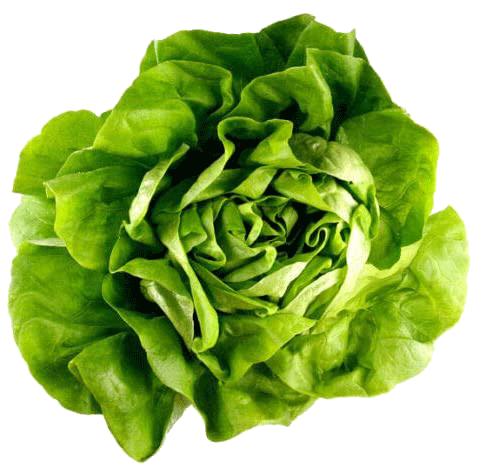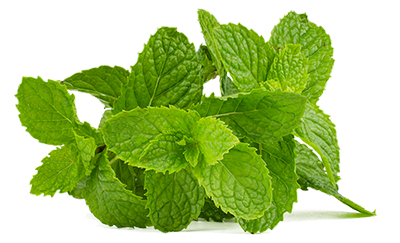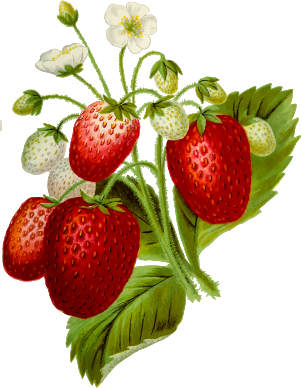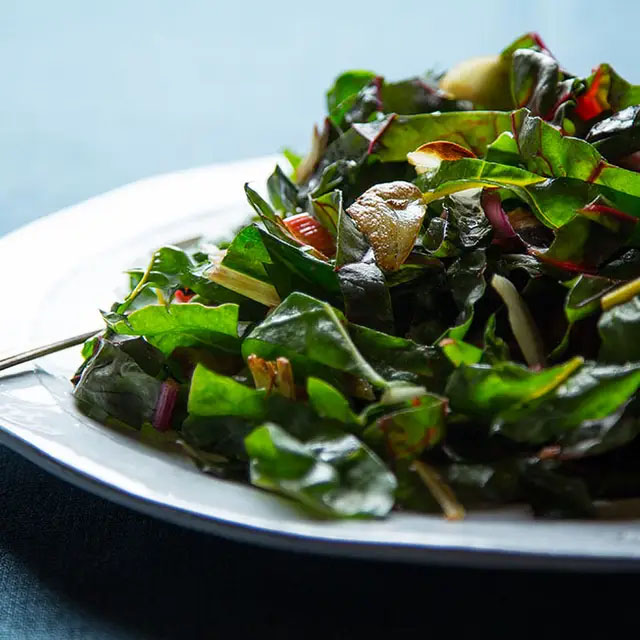 | | | | | | |
| --- | --- | --- | --- | --- | --- |
| kcal | sodium | fat | protein | carbs | fiber |
| 80 | 350mg | 5g | 2g | 7g | 2g |
Garlicky Rainbow Chard
(Serves 5)
INGREDIENTS
¼ romaine lettuce, torn into pieces
1 large avocado, stoned, peeled and sliced
8 cherry tomatoes, halved
1 shallot, thinly sliced
200g tub prawn cocktail
METHOD
In a large skillet over high heat, warm the olive oil. Add the garlic and cook until golden, 1 to 2 minutes. Remove and set aside.
Add the chopped stems and cook for 2 minutes until almost cooked through.
Add the leaves and the reserved toasted garlic.
Season with salt and cook until the leaves wilt and become tender, another 1 to 2 minutes. Remove from the heat, squeeze lemon juice over the cooked greens and serve.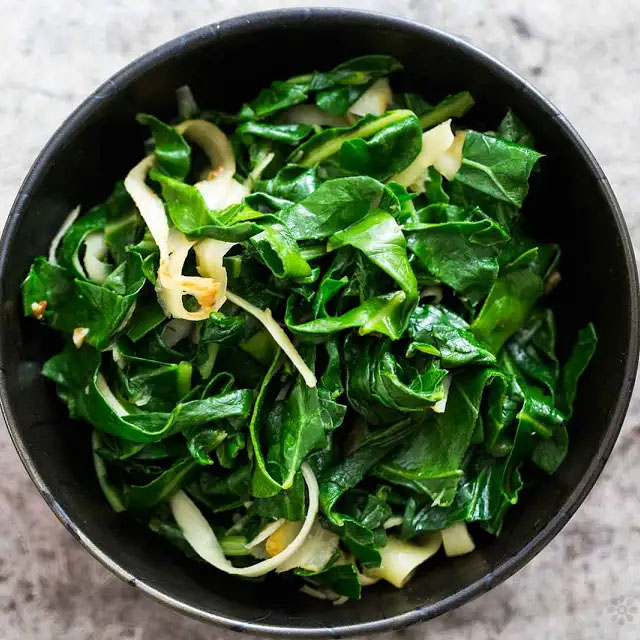 | | | | | | |
| --- | --- | --- | --- | --- | --- |
| kcal | sodium | fat | protein | carbs | fiber |
| 180 | 610mg | 11g | 4g | 19g | 6g |
Sautéed Chard with Parsnip
(Serves 2)
INGREDIENTS
2

 

tablespoons 

olive oil

2

 

cloves 

garlic 

(minced)

1

 

bunch 

Swiss chard 

(thoroughly rinsed, thick center stem removed, leaves cut into 1/2-inch wide ribbons)

1

 

parsnip 

(medium sized, root, peeled to remove the outer skin, then completely peeled into ribbons using the vegetable peeler, except for center if tough)

salt

pepper

balsamic vinegar 

(A drizzle of, or lemon juice)
METHOD
Heat olive oil in a large sauté pan on medium high heat. Add the minced garlic and cook for 1 minute, or until fragrant.
Add the chard and ribbons of parsnip to the pan. Use tongs to turn over in the pan to coat with the olive oil and garlic. Keep turning until the chard begins to wilt. Sprinkle with salt and pepper. Lower the heat to low and cover the pan for a couple minutes.
Drizzle with a little balsamic vinegar or lemon juice to serve.